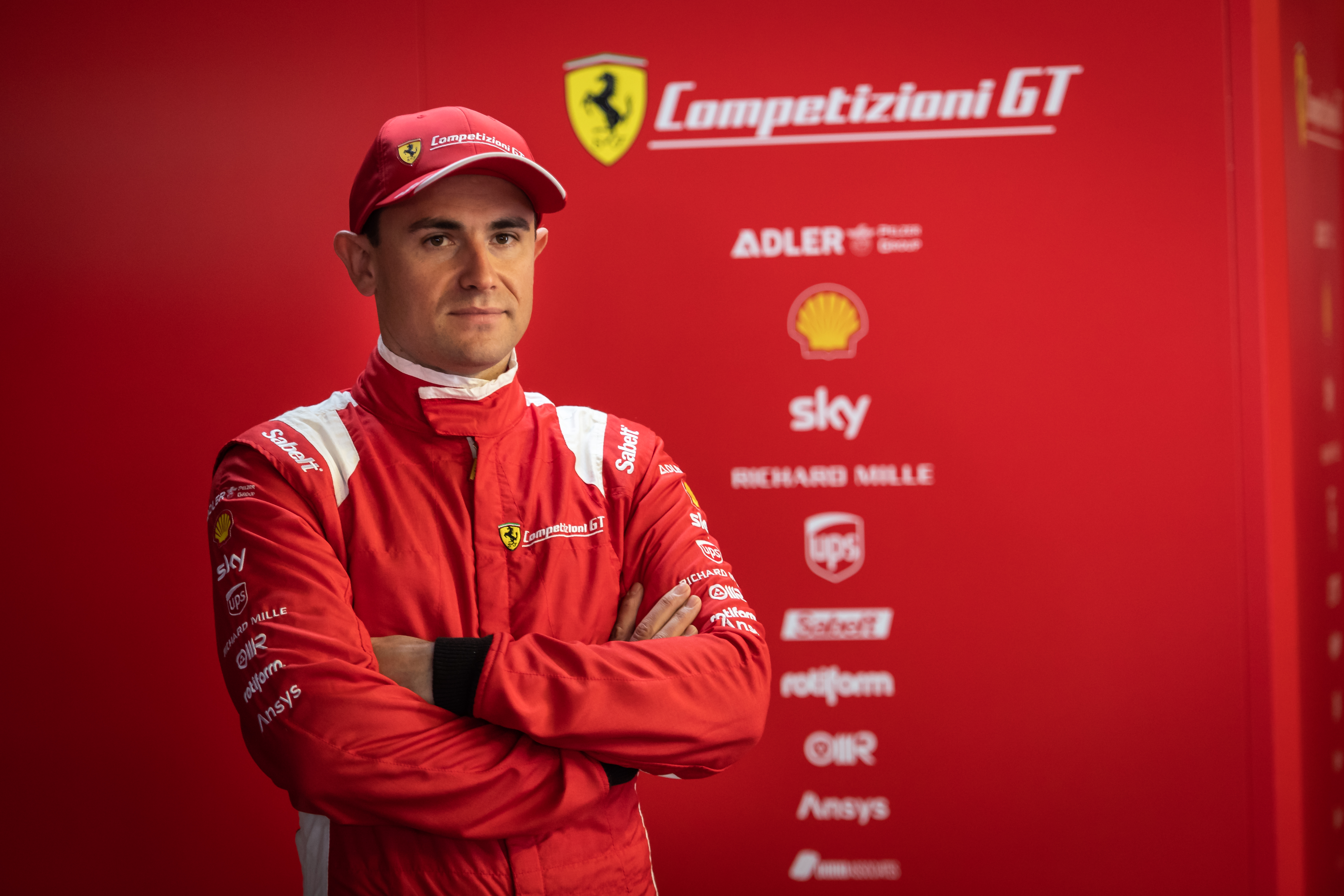 On 21 and 22 July Davide Rigon will not be among the protagonists of the 89th edition of the 24 Hours of Le Mans.
With great regret, but in agreement with Ferrari and doctors, Davide is forced to miss the most important appointment of the season, leaving the wheel of the Ferrari 488 GTE number 52 that he should have shared with the Spanish Miguel Molina and the Brazilian Daniel Serra.
The aftermath of the accident, which occurred during the first phase of the 24 Hours of Spa-Francorchamps, prevented the Venetian driver from showing up on the Circuit de la Sarthe, given the proximity of the two events.
"Unfortunately, the back pains are still present and to avoid further complications I made this very difficult decision, in agreement with Ferrari. Le Mans is the most important event of the season and all my preparation revolves around the 24 hours. It's a real shame not to be present at the start, but I wish my teammates, AF Corse and Ferrari a big good luck, "comments Davide Rigon.